So I saw that there's a subforum where people share what they did in Ardour and I decided to post something.
It's not the latest work, but I have a session screenshot for it, so here it is.
The project called "Lost Readings" and it is an experimental hip-hop/trip-hop blend, mostly sample-based.
I'll not post a link to full EP since you can find it on every popular music streaming platform but here's a screenshot: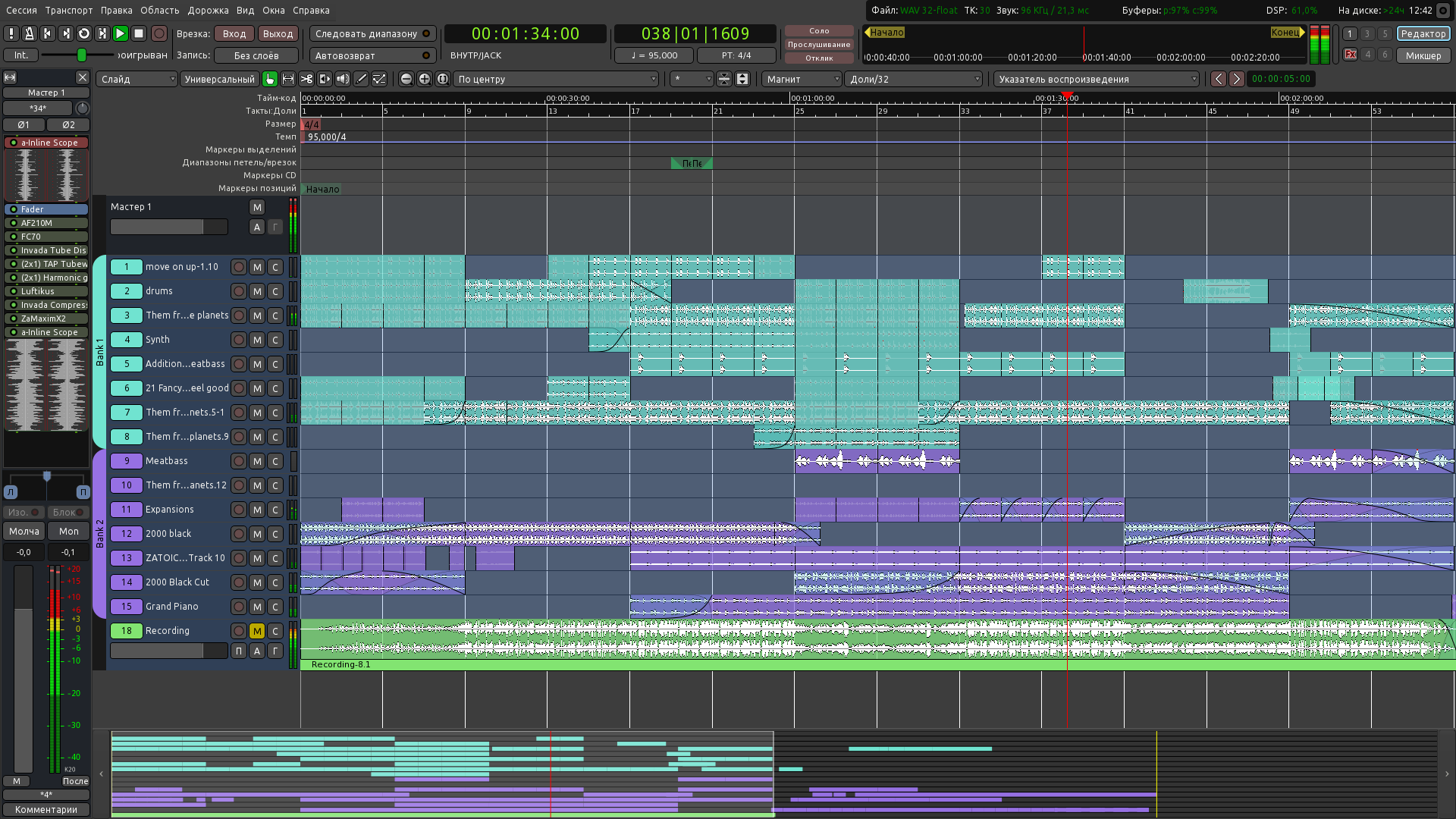 Yeah, it's Ardour 5 with Russian translation (I actually can handle English but still using a translated version).
Recorded, mixed and mastered in Ardour 5 on Debian 9 amd64.
Recorded in 2016, released in 2018.
The track itself:
Argyre Robotics
P.S: Yeah, I know that mix is "dusty" and bass is too loud, but dustiness was a "feature" when I planned this, and bass loudness is like a "bug" if I can say so. I wanted to make kind of "lo-fi" feeling but wasn't good with bass mixing.