Hi all,
This may be a result of running Ardour in too small a pane in Ion (X window manager), but I'm seeing some drawing problems with the user interface on Ardour/GTK 2.8.2 on Linux. The per-track control strips in the Editor window are being displayed misaligned with their tracks (they're offset vertically), and also the control strips seem to be too narrow, as you can't see all of the controls.
I can't find a divider or anything to drag to enlarge them. Here's a screenshot, so you can see what I mean: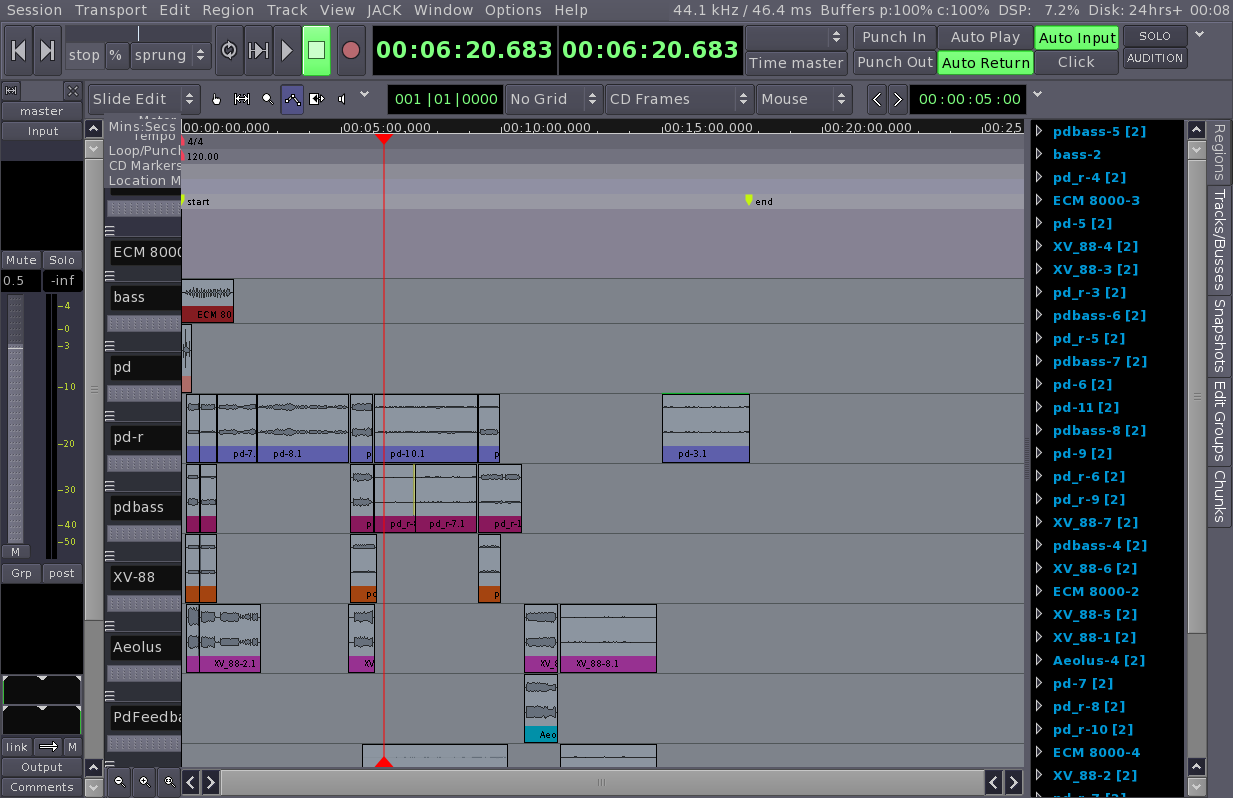 Another problem I've noticed with the user interface is in the Mixer window. If I double-click an existing track plugin, the plugin settings window opens fine, but if I leave the plugin window open, switch back to the Mixer window and move the mouse over the track's control strip again, the plugin attaches itself to the mouse pointer, as if Ardour thinks I'm doing a drag-n-drop. I can unstick it by pressing Esc, but it's slightly annoying and it happens every time (unless that plugin's window is already open). Again, I wonder if this might be an interaction between Ardour/GTK and Ion.
Thanks for any help you can offer,

Chris