LSP Plugins celebrate one year since first 1.0.0 release! This day, new release of version 1.0.18 has been published.
Implemented Begrenzer Mono, Stereo, Sidechain Mono, Sidechain Stereo (Limiter) plugin series.
Added KVRDC16 entry - Dynamikprozessor Mono, Stereo, LeftRight, MidSide plugin series.
Added 2x/3x/4x oversampling support by DSP modules.
Small code refactoring.
This release contains KVRDC16 entry - Dynamikprocessor. If you have previously downloaded and installed it from KVR site, please remove it before installing this pacakge.
As usual, binaries are available at sourceforge.net: https://sourceforge.net/projects/lsp-plugins/files/v1.0.18/
Donations on bountysource.com will help the project. Please subscribe and help the project by automatically sending small donations every month: https://salt.bountysource.com/teams/lsp-plugins
Demo that demonstrates the limiter is available on youtube, too: https://www.youtube.com/watch?v=laExcuCMDY4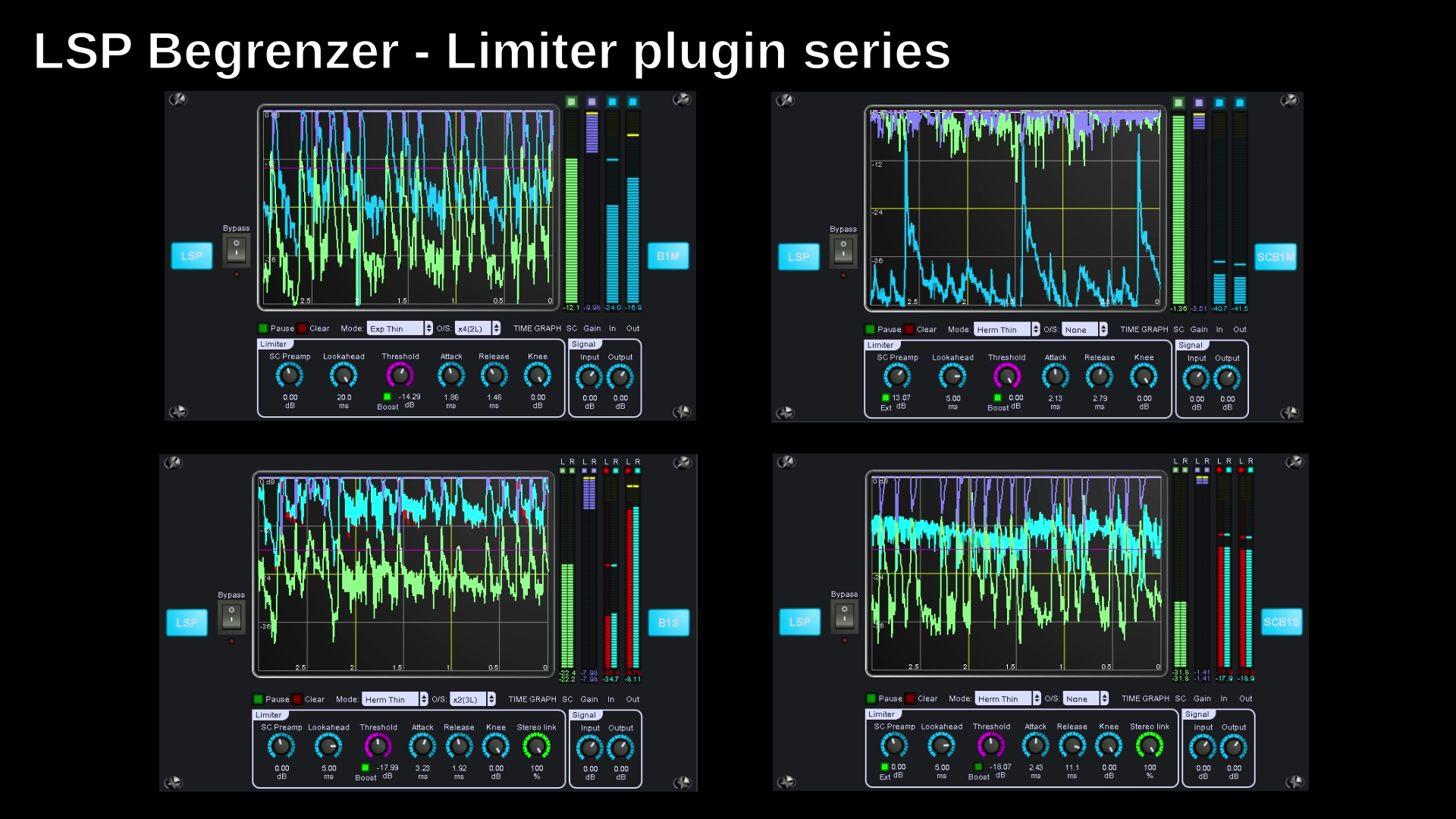 Also, I think, we should play a small game for the upcoming Christmas and New Year.
Just explain in details what plugin you're missing in linux audio and how should it work, and, maybe, Santa will bring it to life in the future.