Implemented Autogain plugin series for controlling the loudness of the signal according to the ITU-R BS.1770-4 specificaions.
Implemented SIMD-optimized curve and gain calculation functions for compressors which allow to lower the CPU consumption by compressor plugins.
More AVX-512 optimized functions added to the low-level DSP code.
Additional SIMD-optimized functions added to DSP library.
Fixed VST2 plugin crash on UI close in OBS Studio.
Fixed invalid default values of parameters for CLAP plugin format.
Fixed double memory free of generated port metadata in CLAP, VST2 and LV2 wrappers.
Fixed HPF/LPF knob activity in the UI for multiband dynamics plugins.
The demo on YouTube: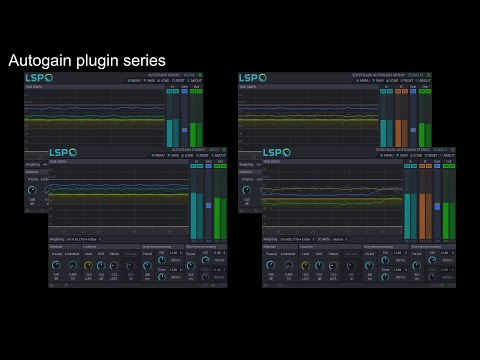 The release, as usual, is here: